Our 2011 lap of Oz.
Our completed 2011 route.
For further info - Click on Yellow Name box
To return back to the Map - Click on 'Back' button.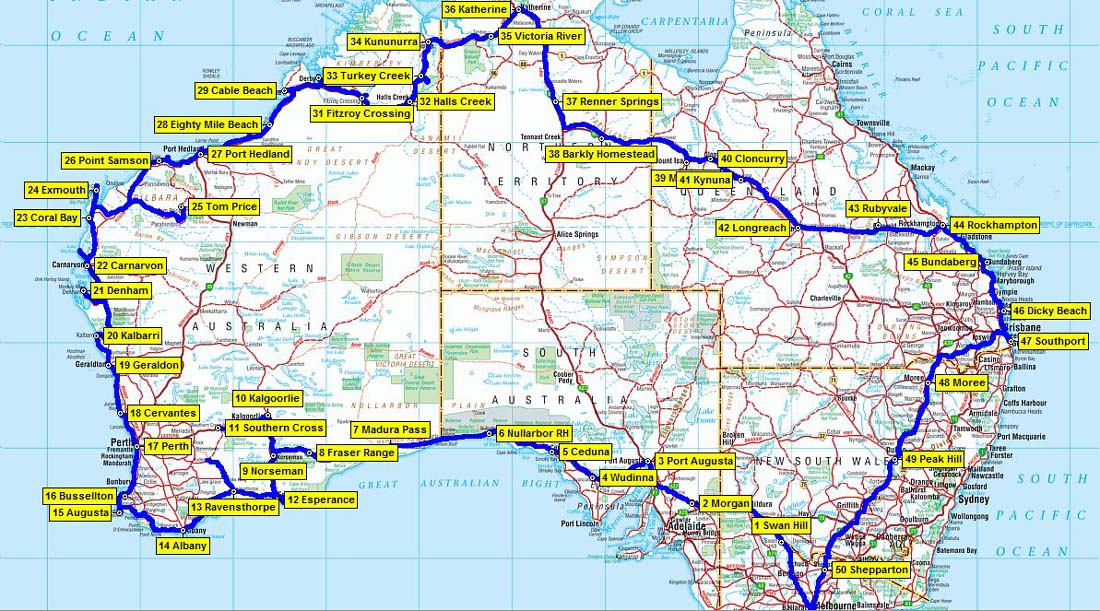 We left home on 1st April and arrived home on 28th September.
Total distance travelled (towing the van and without van): 23,197 kms.