At the 2017 Gold Coast 600 (GC600).
What can I say.... It was very noisy......

Lukey, Jo, Mase and I went to the GC600 today.

I hadn't been to the car races for many years and wanted to experience the atmosphere and noise. Well, I managed to do both.
We visited Merchandise Alley, where I was photoed with Lowndesy... Well, his car anyway. We watched the Supercars practice at the chicane on the beach side. Then walked around the track watching the other cars practice before leaving the track.

It was a great day, but I probably wont go again. You definitely see more sitting on the couch with a few chilled refreshers.

We didn't see the Team Transporters, so I posted a question on the Supercars' FB asking where the transporters were parked. Ryan posted that they were all parked at The Spit. So at 6;30am Sunday morning, I drove the Bubble to the Spit and photographed them.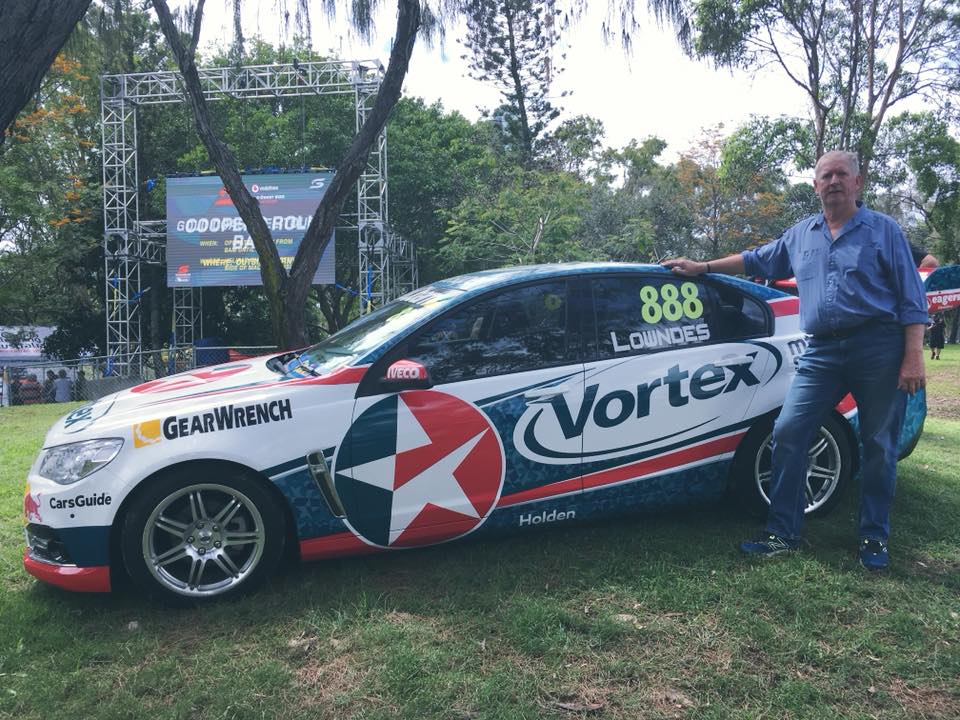 Lowndesy and me... well, his car.