This map covers our trip from
Home to Gold Coast, Sunshine Coast to home.
3rd May to 30th September 2015.

We were on the road for 151 days in total.
Towed the fiver 3,718 kms and drove another 3,529 kms sightseeing, making a total of 7,247 kms.
Used 654 litres of diesel and averaged 17.60 litres per 100 kms when towing the fiver.
Used 402 litres of diesel and averaged 11.4 litres per 100 kms when NOT towing the fiver.
The price of diesel varied from a low of $1.239 per litre in Labrador to a high of $1.419 at Shell Coonabarabran.
The total cost for diesel was $1,431.90 at an average price of $1.31 per litre.

Stayed in Caravan Parks: 151 nights.
Free camped: zero, zilch.
Total cost was $5,697.52 at an average of $37.86 per night.
Cheapest CP (in price) was $20.00 per night at Finley CP,NSW.
Dearest CP was $43.07 per night for our 28 night stay at Dicky Beach.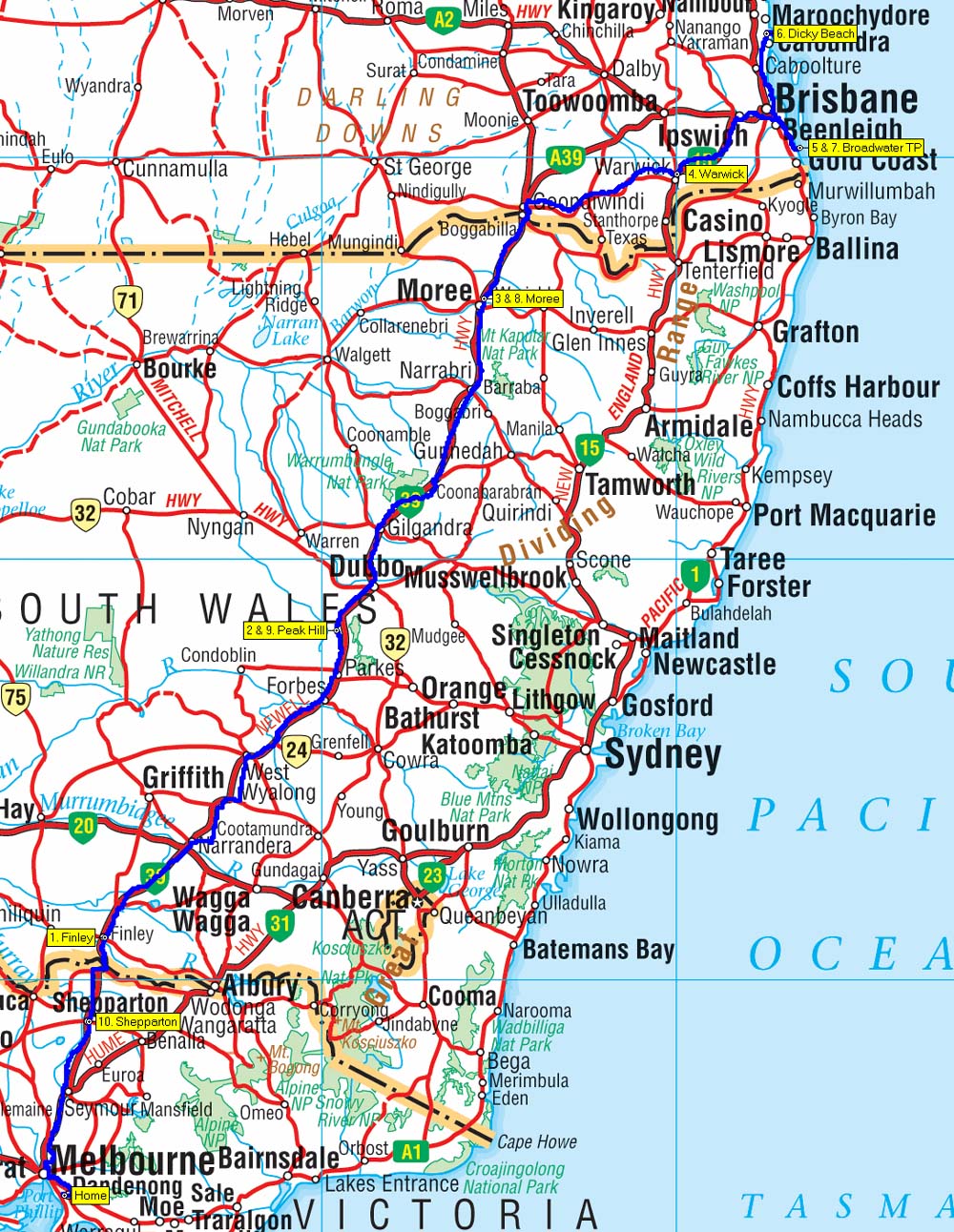 Photo highlights of our 2015 trip.
The END.
Until 2016's trip back to Queensland.