Frosty's Fossicking Frolics

Powelltown, Vic. Trip #1.
Saturday 20th October 2012
Fossicking at Powelltown.
Weather: Started cool with overcast skies, clearing to a warm, sunny day with some clouds.
Wind: Calm.
Today's fossicking trip was organised by Jamo, who is a fellow member of the Aussie Sapphire forum.
We left home at 6:55am and drove 83kms to Powelltown arriving at 8:50am for our 9am meet up with some of our Aussie Sapphire forum members(Lapis and Rustyryan). We were the only ones to meet there, as the rest were meeting at Neerim South at 9am, so as we were all there, we left and followed Lapis. We continued on the bitumen road for 8.4kms then turn onto a gravel road and continued for 4.3 kms to where we park. Lapis and Rusty were in 2 wheel drive cars and we were in our mighty 4WD Navara, I thought that we would be able to go whereever they go and we did. The 3 of us parked in a little area which holds about 10 cars about 30 meters off the gravel road. The rest of the group would be about another 10 minutes, so while we waited I put on my brand new wetsuit.

The rest of the group arrived and Jamo introduced all of us. Our forum members were Jamo, Rock Hunter, Rustyryan, Bucket, and Lapis plus 4 from the Warrigal Lapidary club. After intros, Jamo said you can go either up creek or down creek, so Marg and I went down creek, as it turns out everyone else went up creek. We left camp about 9:30am and walked to the creek. Marg and I followed the track for approx 400 plus meters until the track finally went down to the creek. Rock Hunter had posted on the Aussie Sapphire forum that there are leeches in the area, so I was paranoid about leeches. I wore my cycling tights and rashy under my wetsuit and also wore explorer socks and runners, as it turned out, this will become my standard fossicking attire, so I will understand if none of forum members will ever come fossicking with us again.

Ok, Marg and I finally arrived at the creek, it is flowing sort of quickly. Our first spot for fossicking was a gravel area and we started, I dug the gravel and sieved it and then gave it to Marg to check, as I am colour blind, I have difficulty detecting the stones, some I can see such as the piece of Topaz that we got. After a little while we moved to our second spot where we stayed until 1pm ish. Marg said that each sieve contained about 3 to 4 stones consisting of clear quartz, smoky quartz, citrine and topaz.
Jamo asked us to meet back at the carpark about 1pm for lunch and bragging, this was a little difficult for us as we didn't have a watch. Finally, we left and walked back to the carpark, upon our arrival, I asked what time it was. It was 1:15pm. We emptied our backpack which contained our rocks, and the group was impressed. We had lunch and chatted and then we headed home via Noojee to visit some areas there that I stayed in back in the 60s. Just before we left, we said our goodbyes and a few of the group headed to our location, I hope they had as much luck as we did.

Marg and I stopped at Maccas for dinner and got home about 5:30pm, we were absolutely knackered after a great day.
Click on Photo, to view our photos taken during our day's fossicking.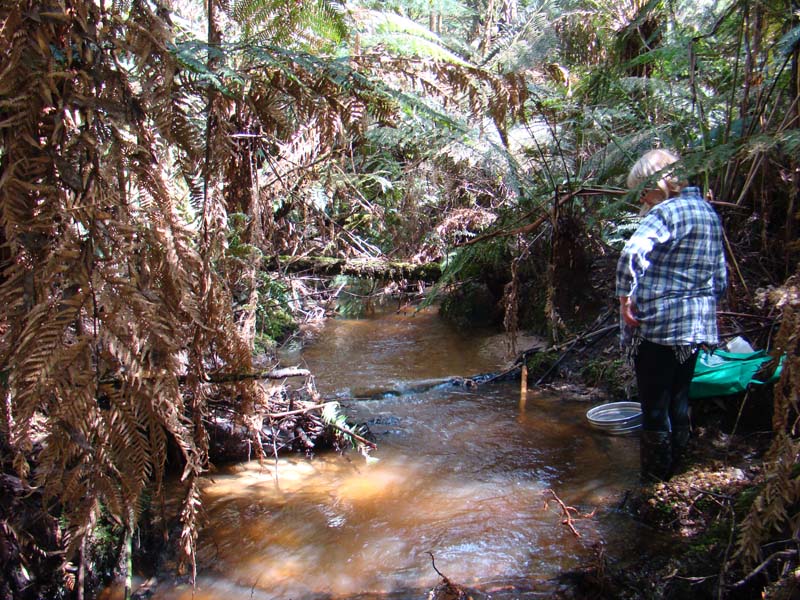 Marg and a part of the beautiful creek.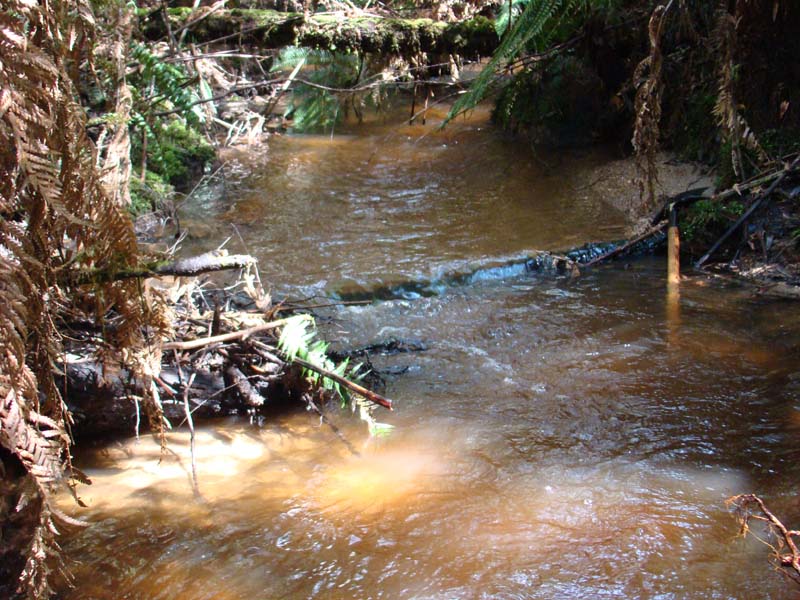 This is our 2nd spot and got 90% of our stones here.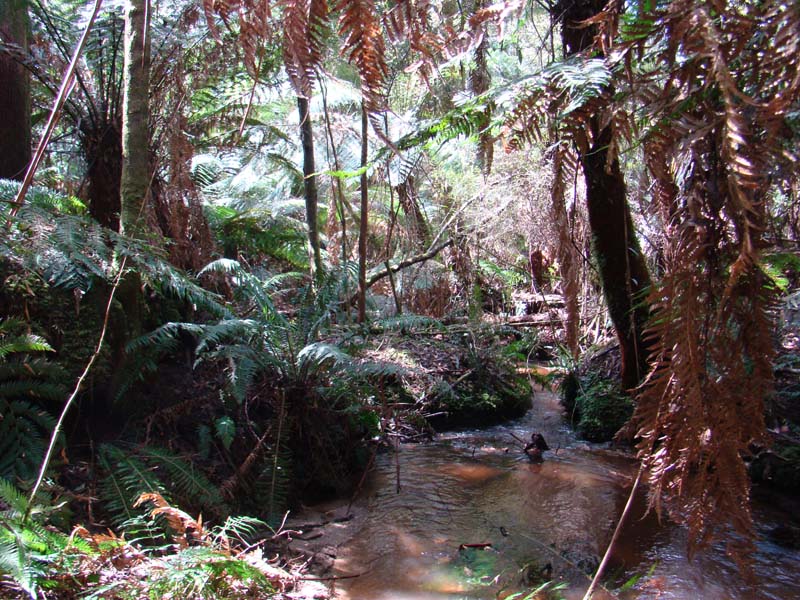 A scenery view.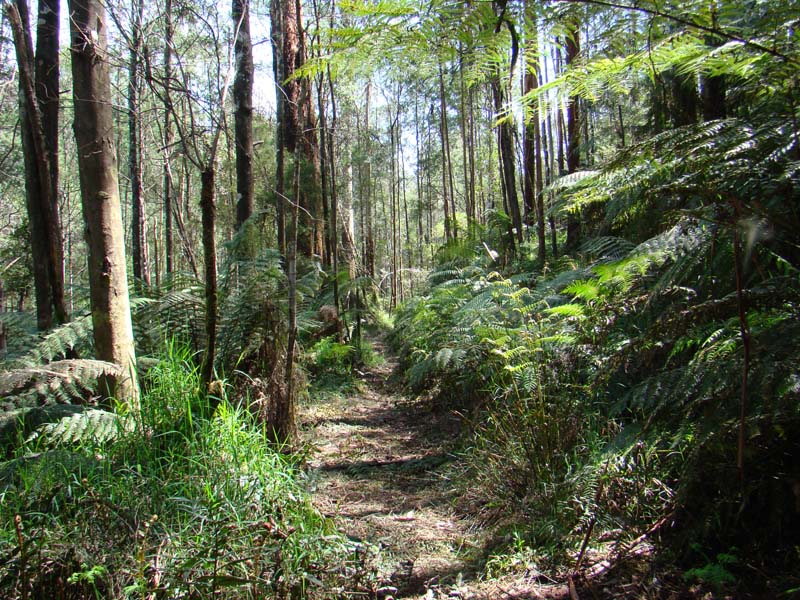 Nearly back at the car park.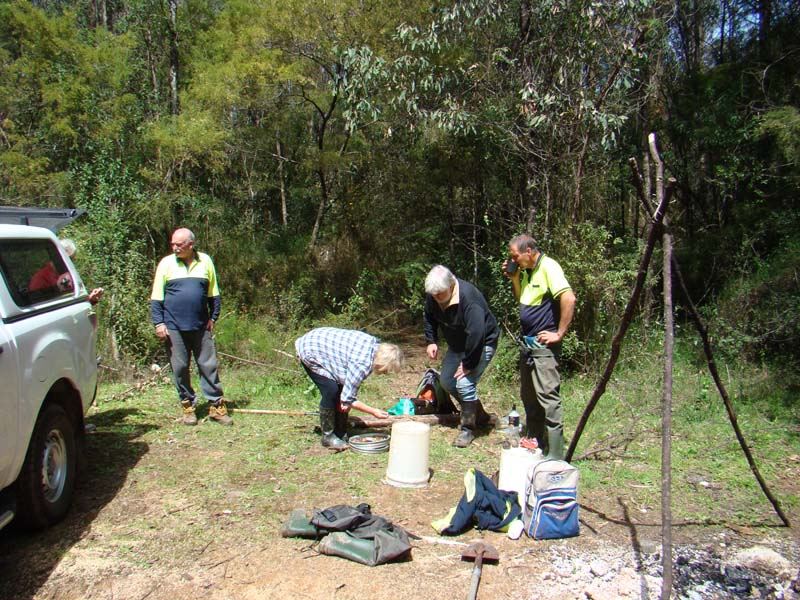 Part of our group (Warrigal dude, Marg, Bucket and Jamo)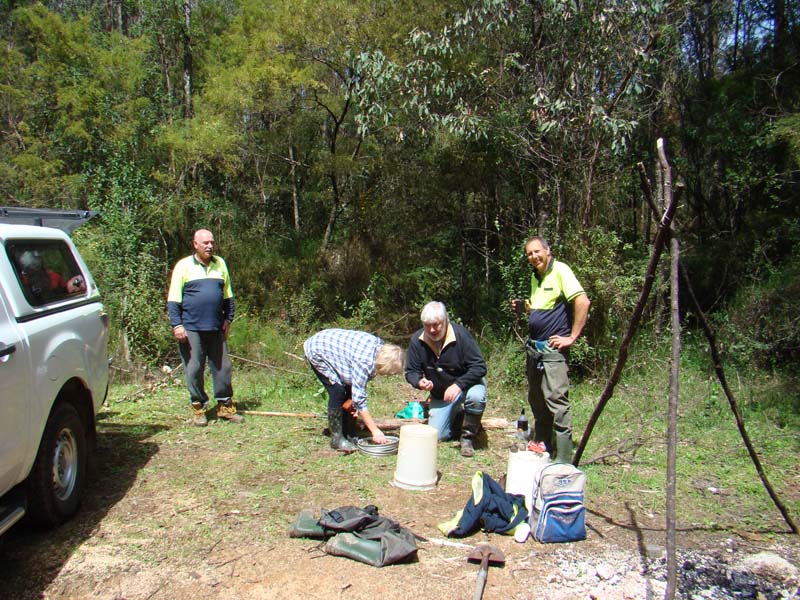 Part of our group (Warrigal dude, Marg, Bucket and Jamo).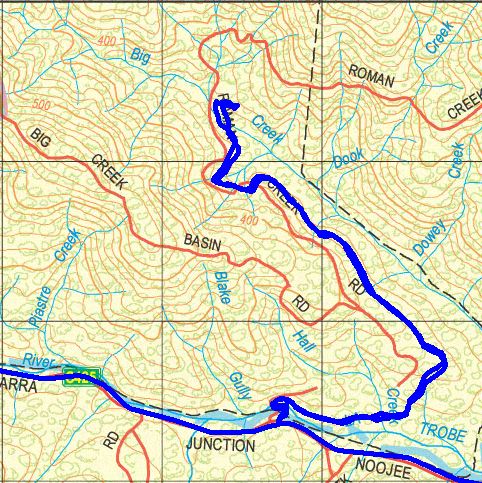 Where we went.