Frosty's Fossicking Frolics

Sunset Mine, Mary Kathleen.
Sunday 19th May 2013
Fossicking at Sunset Mine - 136kms round trip.
Weather: Sunny day - temperature ranged from Min of 13.5&deg at 7:00am to Max of 29.3&deg at 4:00pm.
Wind: 10 - 35kph South Easterly.
Fossicking: None until maybe next Thursday at Croydon.
An easy day with a bit of fossicking at Sunset Mine (about 68kms towards Mt Isa) in the morning, then a relaxing afternoon back at camp.
We were in no hurry to get up, as it was a sealed road the whole way it won't take too long to get there, so we watched Weekend Sunrise and by the time we were organised and ready to leave, it was 9:13am. We travelled along the Barkly Highway and proceeded to the 65km marker and turned right into the Mary Kathleen 'ghost town'. The road into Mary Kathleen is bloody awful, it is sealed, but with heaps of serious potholes, we drove 1.3kms then veered left onto a gravel track, we continued for a further 1.4km to the Sunset Mine, here we parked and walked around looking for 'pretty rocks'. The mine is full of calcite, so it wasn't real hard to find a nice chunk of white calcite, Marg found some pink calcite, malakite and some peacock ore (bornite). I also climbed upto the entrances to the mine but wasn't 'game' to walk in there, so I took photos instead. We then drove over to the old, deserted camp, where there is heaps of dendritic jasper, I found some nice chunks, but Marg said we have heaps of that at home, so I emptied my dendritic jasper on the ground. We found some malakite for Don at our Gem club, as he said he would like some. That was it, so we headed back to camp leaving the mine at 12:03pm, stopping at a rest area to take some photos of the beautiful scenery.

We arrived back at camp at 1:00pm, we had lunch which was salmon sangas, then started to sort through our bags of 'pretty rocks' discarding any that we no longer want. We only checked 4 bags, before the sun started to get to us, so we stopped and Marg went and cooked some spagetti sauce, while I washed the mighty Navara. I can now confirm that Eddy the emu has caused a small dent in the rear door, some paint is missing again on the rear door and there are 2 black marks on the rear door, I assume these came from the mirror when Eddy ripped it off the front door. Bloody stupid 'dead' emu.

We met a lovely couple from Ningi just near Bribie Island, they gave us a fossicking spot that we will visit and also while we are staying at Dicky Beach, we will visit them.
We finished the afternoon, sitting under the awning with a beautiful cool breeze, having a chilled refresher or two, Marg did manage to drink her last Midori. Dinner was spagetti, absolutely YUMMA.

Tomorrow, we will visit the mineral collection at the Information Centre and a bit of food shopping, but apart from that, we will relax.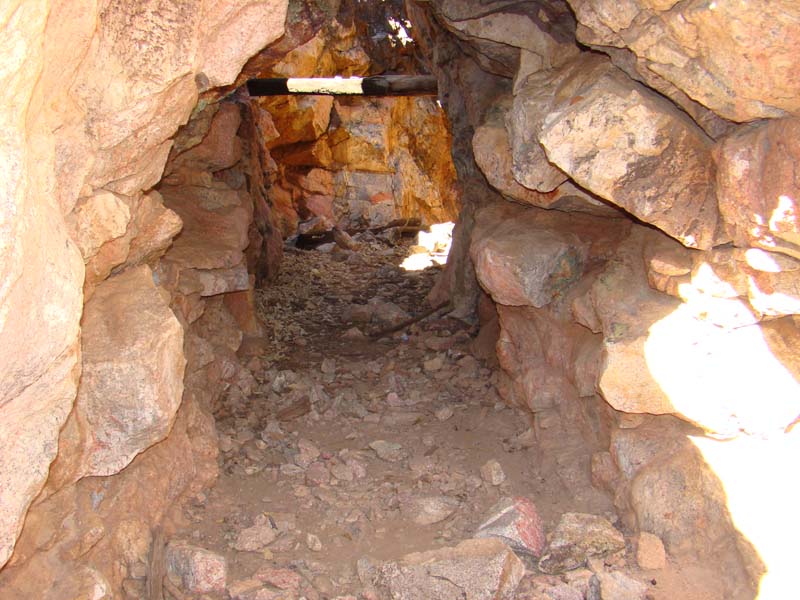 One of the entrances to the Sunset Mine.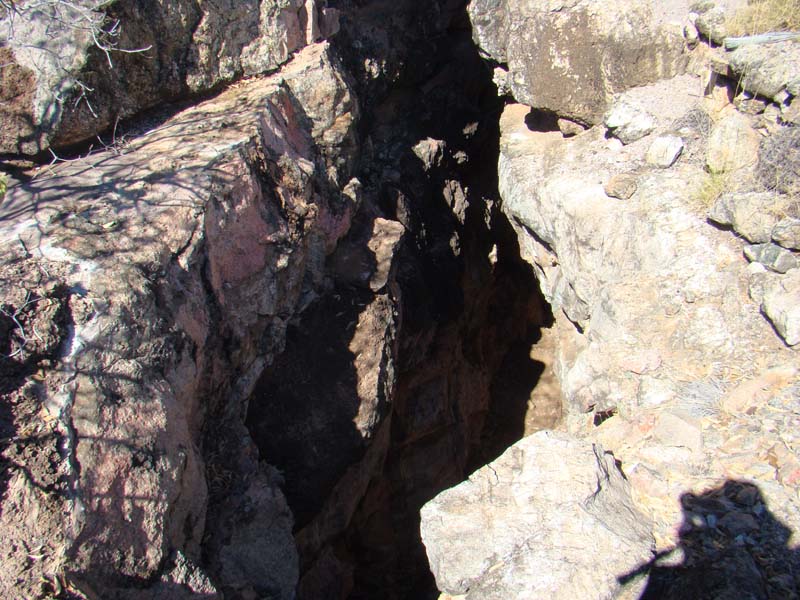 One of the entrances to the Sunset Mine.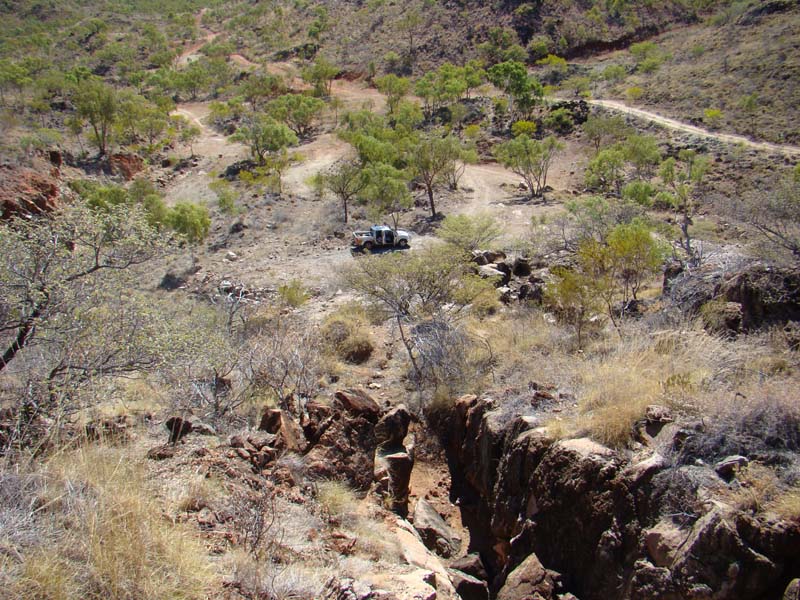 View from above the mine entrance.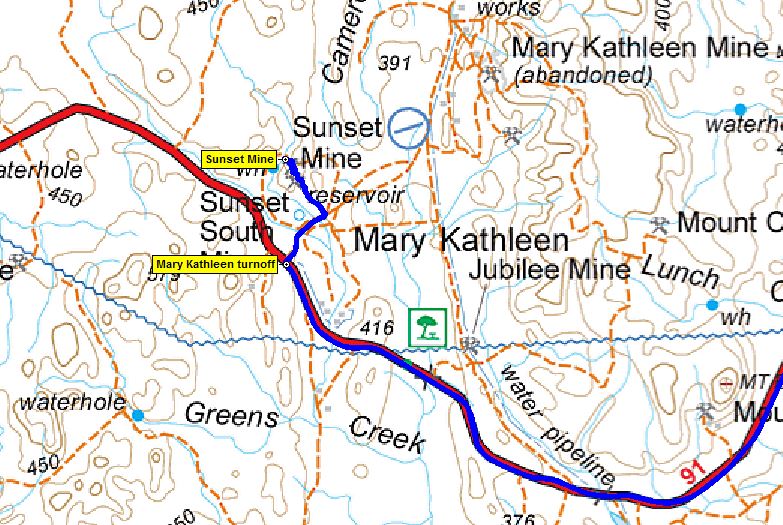 Sunset Mine location is S20.763825, E139.975137