Frosty's Fossicking Frolics

Quamby Zig Zag Amethyst and Hornblende.
We headed off to 7kms north of the Quamby Pub on the road to Normanton. It was 47kms from camp to the Quamby Pub and then a few 7kms to the site, we found it and drove into the area and parked. (-20.313042,140.246358). We spent about 1 hour 20 minutes fossicking for zig zag amethyst. We found some.

On our way back to camp we visited an old Quamby Queen mine site located at (-20.350422,140.287192) and it was full of black Hornblende. It looks like tourmaline, but isn't, ranging in size from bloody huge boulders down to very small about the size of your thumb. We ended up with a chunk about the size of 2 house bricks and a number of smaller bits. The drive into the old mine was on a dirt track which was quite firm.

Zig Zag Amethyst photos below.

Hornblende photos below.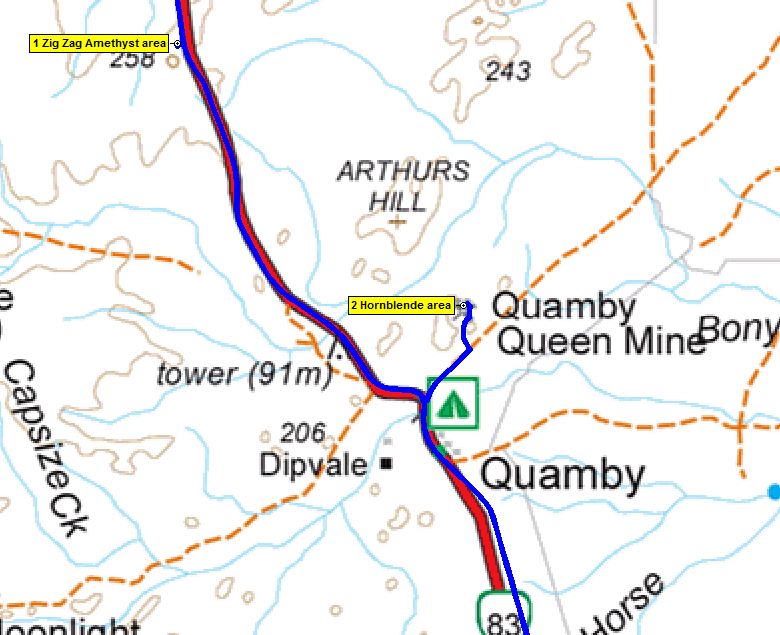 Shows both areas.