Frosty's Fossicking Frolics

Tourmaline in Quartz at Wallangra, NSW.
Weather: A cold night, 4.7&deg at 6:00am and reached a sunny, cloudless 25.4&deg.
Wind: 6 - 33kph Westerly.
It was a cold night, early morning I pulled on my sleepingbag. I awoke at 6:30am and got up and showered, Marg awoke about 7:00am, we had brekky and left camp at 8:35am and headed to Wallangra via Inverell, only 137kms away. Yes, we are mad.
We arrived at the Wallangra Memorial Hall (-29.25239, 150.898277) at 10:24am and drove past the hall up a dirt track in 4WD high, following the track about 400 meters inland to an area which is littered with tourmaline in quartz which I called Fossicking Area 1 (-29.253143, 150.894665). We collected plenty of rocks and then went looking for the 'Big Boulders' which I called Fossicking Area 2 (-29.253882, 150.896583) where tourmaline crystals had been previously found. We didn't find any tourmaline crystals, only small tourmaline crystals in quartz. It was as hot as buggery there, so about 12pm, we sat on the back of the mighty Navara and ate lunch under the tree canopy with beautiful views of the forest. We left at 12:24pm and arrived back at camp at 2:15pm.

The rest of the arvo was spent keeping cool and talking to our neighbours.

Dinner as one pan dinner which was Yumma, followed by watching Big Brother.

Tomorrow we are off to Tingha Sands and 7 Oaks.
Sign Posts at (-29.25239,150.898277).
Sign Posts at (-29.25239,150.898277).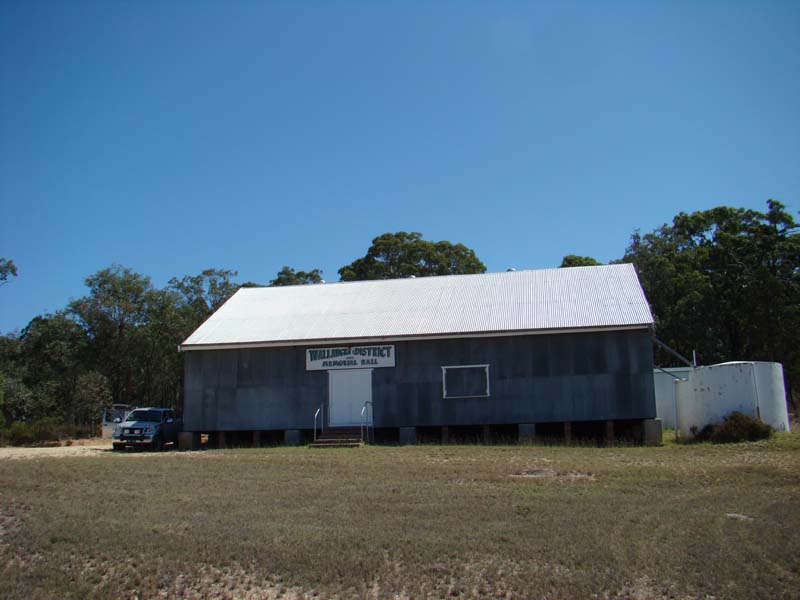 Wallangra District memorial hall.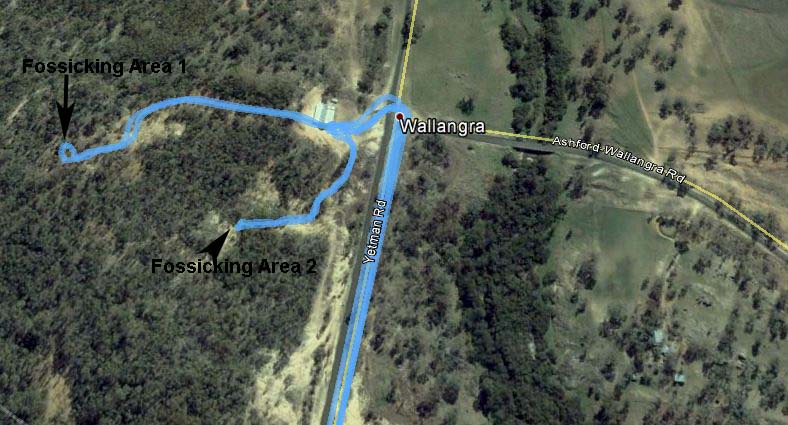 The Tourmaline in Quartz fossicking location - (-29.25239, 150.898277).