Frosty's Fossicking Frolics

Yarrow Creek Sapphires - Glen Innes.
Weather: A cold night, minus 1.3&deg at 5:30am and reached a sunny 23.4&deg.
Wind: 4 - 26kph Easterly.
It was a cold night, early morning I pulled on my sleepingbag. I awoke at 6:30am and got up and showered, Marg awoke about 7:00am, we took our time, had brekky and packed the mighty Navara with our fossicking gear.

We met at the Glen Innes Tourist Centre's car park (at the rear), heaps of parking just before 9am, paid The Captain $10 a head, filled out the Christian Life Centre Glen Innes - Fossicking and Friendship Group - Indemnity Agreement form and then away we went, following The Captain. Our convoy consisted of The Captain and his wife Tigereye and daughter (sorry, I forgot her name) and Marg and I, 2 cars in all. We headed south to Glencoe where we went east to a landowners property and then followed The Captain through his paddocks, dodging cattle and their calves. We arrived at a fossicking area, it is the upper part of the Blackjack Hole.
We parked our cars then The Captain and I walked along a couple of sections, before The Captain suggested a section to fossick, as he is the new Master (John The Baptist - Findem was the former Master), so I followed his advice and we carried our gear to the creek about 50 meters from the cars. I dug within the 2 square meter area in the creek for the whole day, you can see our haul below. Most of the time I was in chest deep (about 4ft) water, wearing my shoes, jeans, shirt, hat and gloves. The water temperature was 'slightly' cool but after a minute you were used to it, until it was time to get your nether region wet, but again you acclimatised to it, the water temperature wasn't a factor. It wasn't cold enough to wear my wetsuit, BUT it was to cold to wear Shazza's fluro green MANKINI, probably will be able to wear it in Powelltown, that should keep the ALFers happy. The Captain dug his spot about 3 meters from me and moved within a 5 meter area. Marg sat on the creek bank and as I filled the sieve, she checked and found our gems.
We sat on the big granite boulders which lined one side of the creek and had lunch and chatted, but no sooner had we stopped for lunch that we were back in the water, again it took a few minutes to get re-acclimatised. We spent another hour or so fossicking before leaving The Captain and driving back to Glen Innes.

We found some small sapphires, small garnets and small zircons and spinel.

We left Glen Innes Tourist Centre carpark at 9:00am arrived at our fossicking area at 9:40am, left at 2:06pm arriving back at camp at 2:49pm.
The scenery was just beautiful.

A highlight was the NON APPEARANCE of any reptiles this year, compared to last year's appearance of the red bellied black snake that swam within 10 feet of me. Lucky that I was wearing my brown jocks.

In summary: I would like to thank John the Baptist - Findem for starting the Wednesday Finds and in particular a VERY BIG THANK YOU to The Captain and his family for giving up their time to continue these tag alongs. Marg and I come to Glen Innes specially to join the tag alongs as they are absolutely tremendous and the company is wonderful.

Thank you Captain and Tigereye.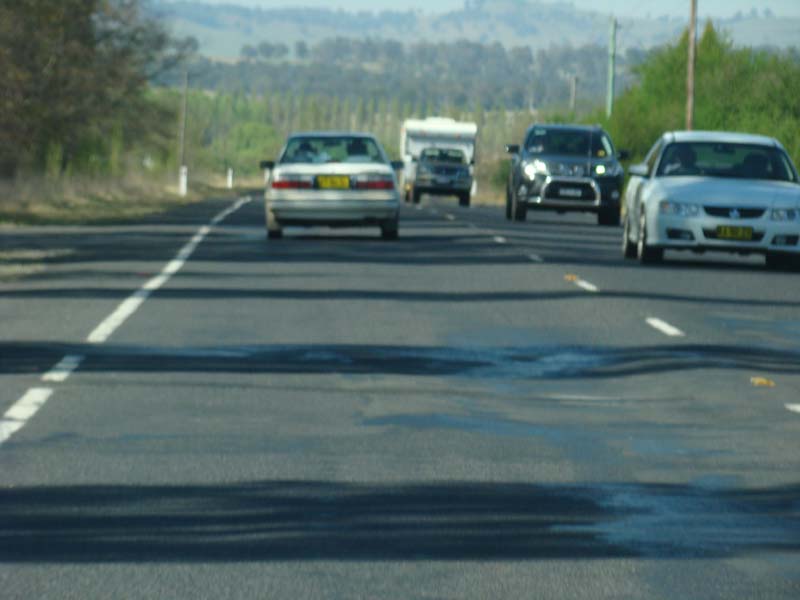 Leaving the hustle and bustle of Glen Innes.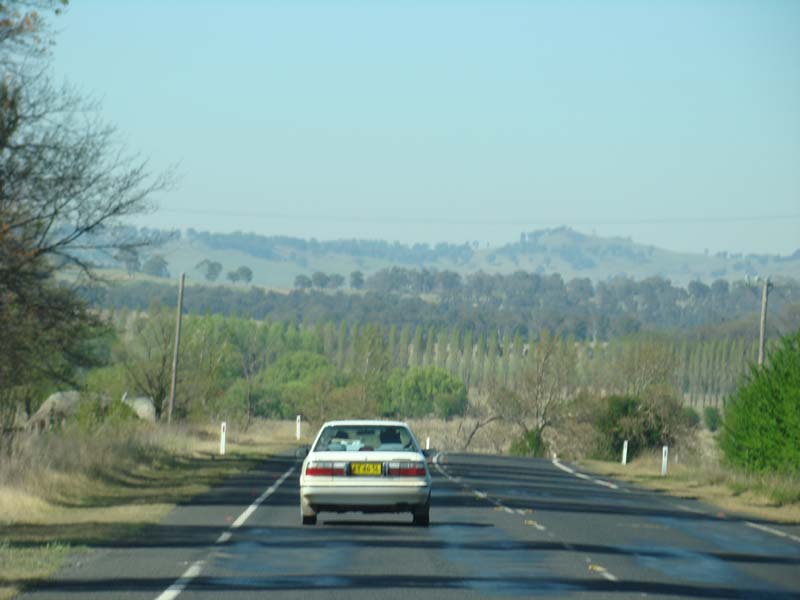 Into the quiet countryside.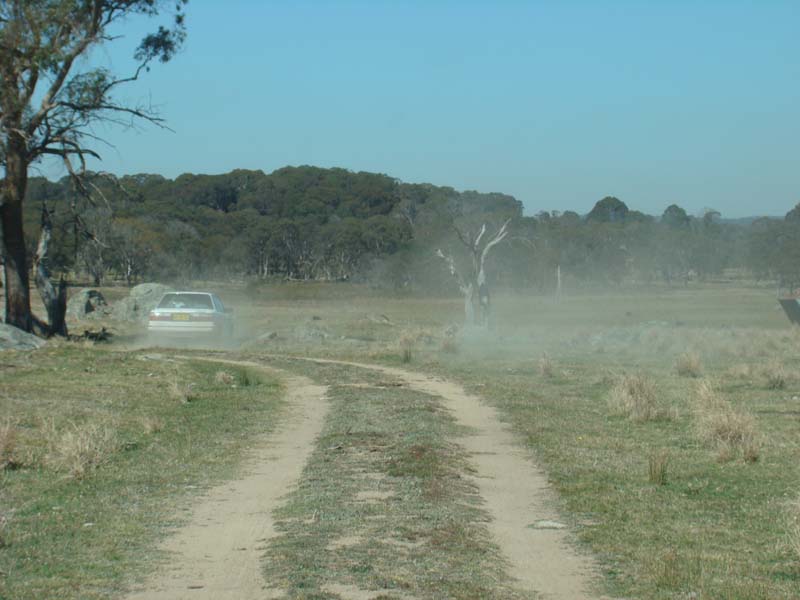 Into the farmer's property.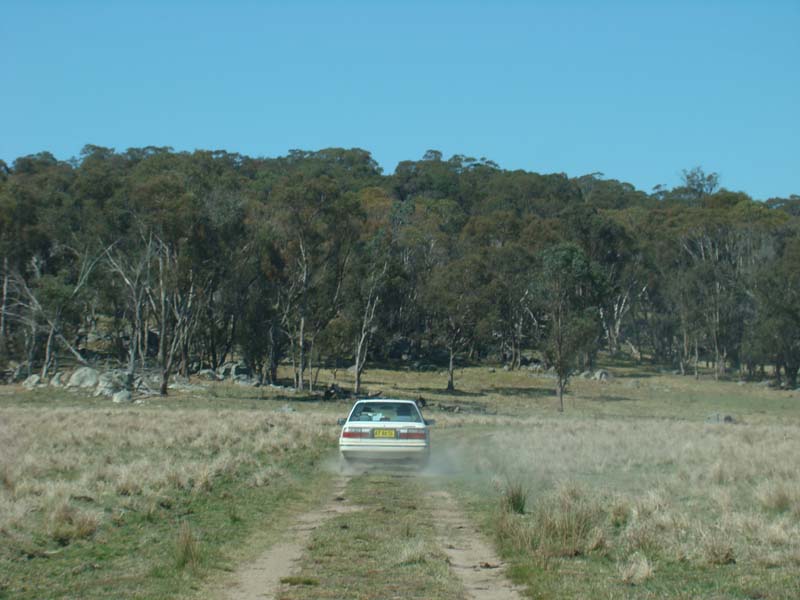 Where is The Captain leading us.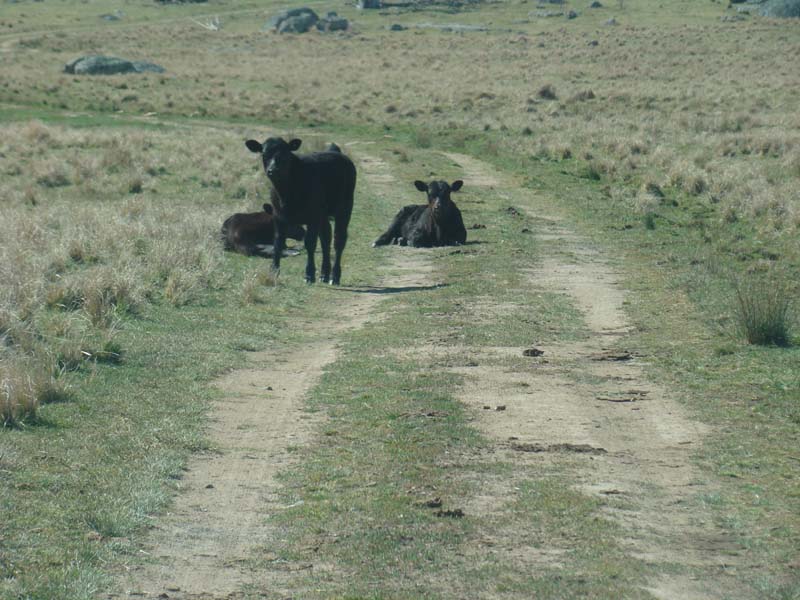 They didn't move, so we drove around them.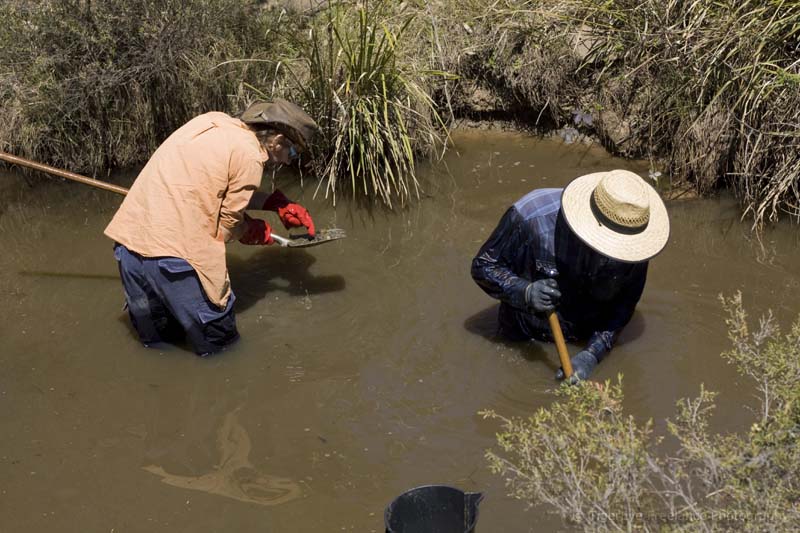 The Captain and me in action.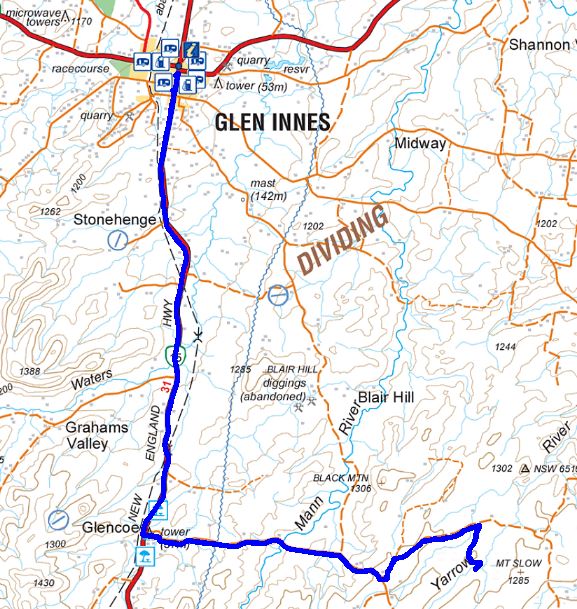 Our Yarrow Creek fossicking route.